Success Stories From Our Biggest Fans
"Our most valuable assets are our people and our production machinery. Refresh Fans provided a solution to keep both happy and working well."
David Miville, Production Manager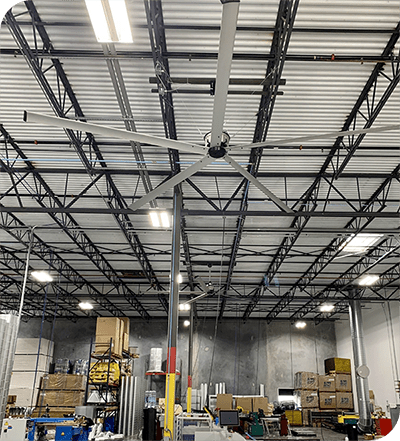 THE PROBLEM
Our friends at NB Handy were faced with two distinct problems:
The first being employee comfort, productivity and morale.
The second being condensation and rust issues with their expensive production equipment.
It can get very warm and humid in Florida, especially in summertime. Air conditioning a manufacturing facility of the size would have been extremely inefficient and expensive.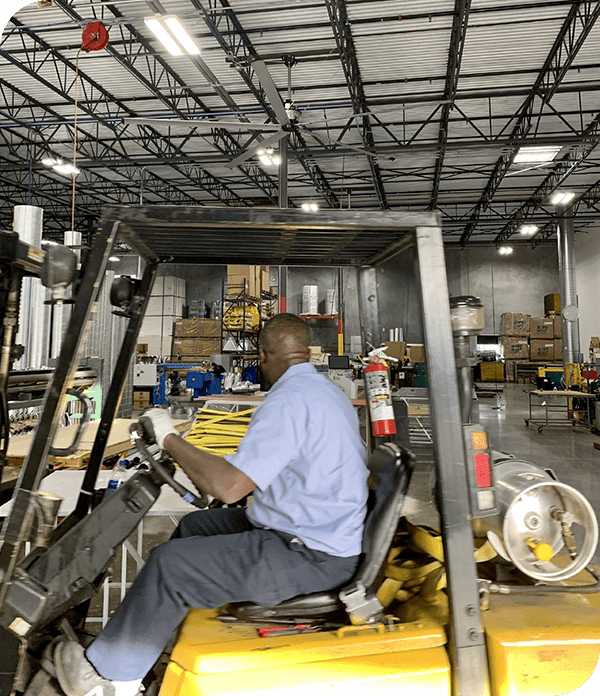 The Solution
We installed our EQ20 Fans and there was an immediate impact. Refresh Fans helped improve worker productivity, safety, machinery downtime, and reduced overall operating costs.
Industrial facilities require widespread airflow. Machines and people, both, perform better when the temperature of a facility is regulated to create better working conditions. Come summer, Refresh Fans help bring down perceived temperatures as much as 10 degrees through effective air circulation. Refresh Fans also work to mitigate condensation. Refresh Fans also work to mitigate condensation, rust, and mold issues for more reliable machinery performance and improved health and safety.
DOWNLOAD PDF