Refresh Fans specializes in the manufacture of high-volume, low-speed (HVLS) fans for industrial, commercial and agricultural use. Our mission is simple: to produce and install large ceiling fans of the highest possible quality, offering our clients excellent energy and cost savings coupled with extraordinary performance. Powered by the sophistication of Italian design and engineering, our products have been developed specifically for North American climates and applications. Our fans are quite possibly the most refreshing HVLS ceiling fans in the world.
Learn More
SUCCESS STORIES FROM OUR BIGGEST FANS


"Our most valuable assets are our people and our production machinery. Refresh Fans provided a solution to keep both happy and working well."

DAVID MIVILLE

PRODUCTION MANAGER
VIEW CASE STUDY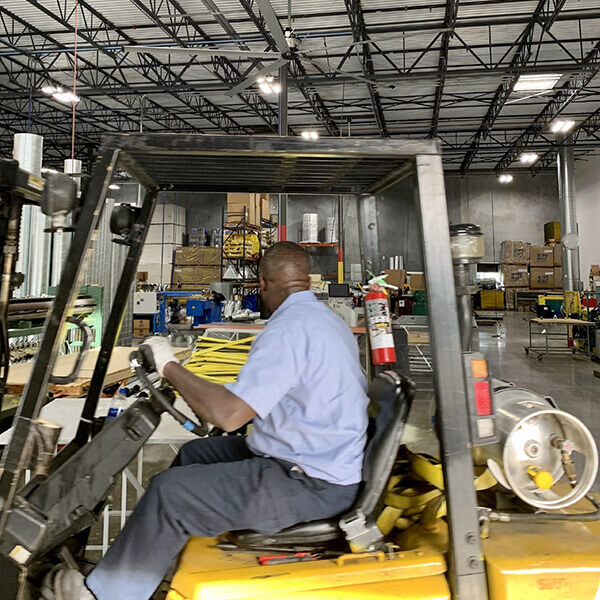 Company: Watson Land & Livestock
Location:
Hamilton, Ontario, CANADA

"Refresh Fans provided an easy solution to keep our cows cool, happy and productive."

PHILIP WATSON

OWNER
VIEW CASE STUDY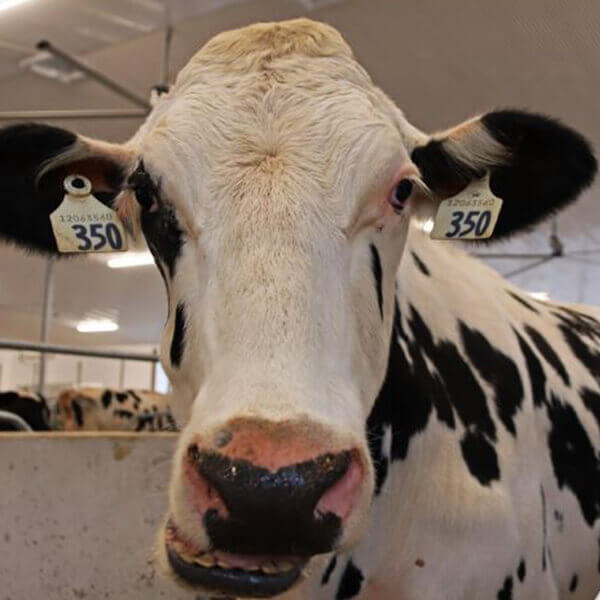 Company: SLEEGERS ENGINEERED PRODUCTS INC.
Location:
London, Ontario, CANADA

"Based on the competition, Refresh Fans provided the greatest quality at the best value. Our employees are much cooler and comfortable which makes us very happy."

TED ARCHER

OPERATIONS ENGINEERING LEADER
VIEW CASE STUDY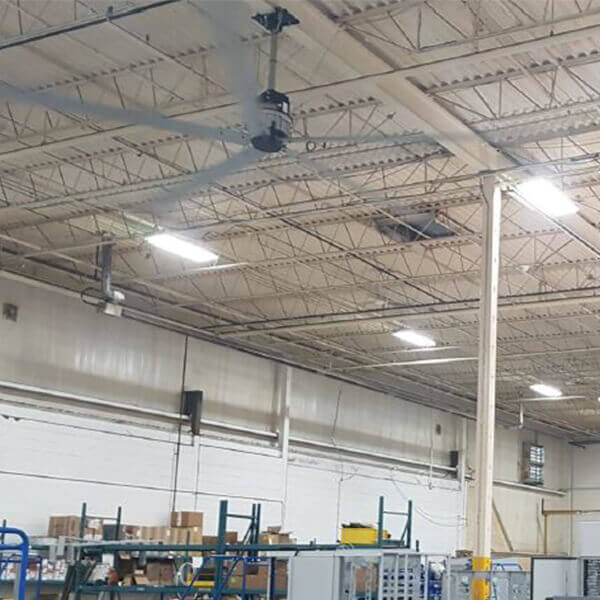 Our Core Principles
Three values speak for the quality and durability of our
products, making us the brand you trust.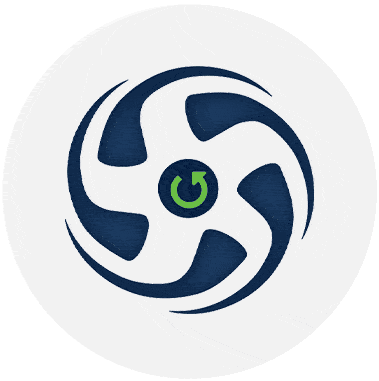 Efficient
Efficiently control an area's environment, creating a positive impact on the planet.
Effective
Effectively increase employee productivity, while saving as much as 30% on energy costs.
Essential
Refresh Fans are an essential aspect of commercial HVAC designs.
Big on refreshment.
Better for your facilities.
Through the simple circulation of their large diameter blades, each industrial ceiling fan facilitates air movement in your facilities, making a huge positive impact. In winter, each ceiling fan brings a large amount of warm air to the lower levels, preventing heat from escaping and lowering your heating costs. In summer, our HVLS fans create a breeze that significantly reduces perceived temperatures. By moving a large amount of air in this manner, our industrial fans help you control the temperature of a space, resulting in significant energy savings and creating an optimum operating environment for occupants, stock and machinery alike.
Big spaces need big fans. Refresh Fans are a necessary element for any business with a large footprint, not only because of how important high volume air movement is to the effective operation of your company, but also because it is associated with improved productivity statistics for employees. Each HVLS fan in your facility reduces your overall costs and is a valuable component of any modern HVAC design.
Choose Refresh. Save Big.
Studies have shown that every degree increase in temperature over and above 90 degrees Fahrenheit causes an associated drop in employee productivity. When it comes to domesticated animals or harvested products, the effect is even more drastic. So how can you maximize output and create the best possible environment for your valuable resources?
The answer is simple, and only a button-click away! Big fans move a large amount of air in ways that reduce your costs, improve your team's productivity, and even help the planet by acting as an essential new element in your overall HVAC design. To learn more about energy efficiency and how our HVLS fans can help your business reach new heights, reach out to us today! Find out our ceiling fans have helped companies of all stripes save energy and money with a simple initiative, all provided at a minimal cost.
Contact Us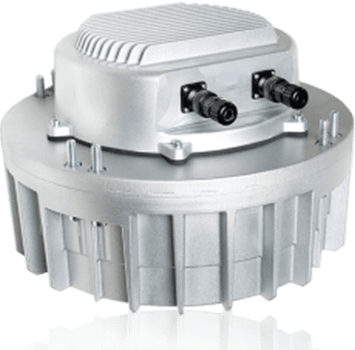 GREEN TECHNOLOGY THAT ENERGIZES
THE EARTH AND YOUR BUSINESS
As industrial air circulation technology improves and sustainable engineering standards continue to evolve, the use of HVLS ceiling fans have taken on an increased degree of importance By working in conjunction with other HVAC systems, each HVLS fan contributes to energy savings, and represents an important facet of the growing green building movement. Find out how a large diameter HVLS fan can make a difference in your business by using our handy calculator below.
Calculate Your ROI
Product Gallery
A brief preview of our lineup of products.
Many people wonder how an HVLS fan differs from a regular, high-speed fan. The major difference between a high and low speed fan has to do with the way it affects the air. Small fans with high-velocity wind flows create air streams that are both turbulent and only have short-term, localized and temporary effects. By contrast, air flows from large diameter, slowly-rotating fans are known to move air around large spaces much more effectively, allowing a greater degree of environment and temperature control.
By pushing large volumes of air straight downwards, HVLS fans force the air to radiate outward in all directions once it hits the floor. The air moves laterally until it hits a wall, at which point these large volumes of air move upward, creating a convection effect that replaces humidity with dry air, which leads to a cooling effect during summer and redistributes warm air during the winter by moving hot air that has been trapped near the ceiling. By using an HVLS fan in your large industrial, commercial or agricultural space, you save money by reducing the cost of HVAC systems and their associated conditioning or heating functions.